INTERVIEW: Jax Jones Revels In His Mission To Further House With 'You Don't Know Me'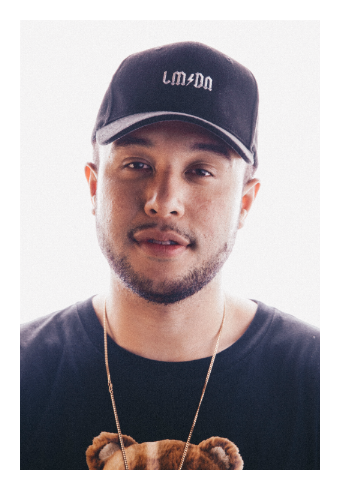 Less than 24 hours after his debut show in New York, Jones appears fresh-faced and courteous as he walks into iHeartRadio HQ to promote the new single featuring RAYE. Wearing an oversized black Moschino t-shirt, gold chain and matching black ensemble, the 29-year-old takes his time to shake every hand in the room.
Utilizing a sampled bassline from M.A.N.D.Y. vs. Booka Shade's 2005 hit "Body Language," "You Don't Know Me" is a feverish dance kiss-off, which pairs together quotable one-liners, his pristine production, and RAYE's flirty vocal delivery.
"It's just the message. It's something everyone can relate to. It's got a great feel-good factor," he boasts, with just the right amount of humility. "You can kinda play it in the morning when you wake up and you're brushing your teeth. [It] makes you feel good. And then before going out, you can kinda go off as well. I just think it's mad catchy as well."
Shortly into our time together, I feel the need to ask the obvious: For someone who recently jumpstarted a promotional schedule that sways from coast to coast, how is he maintaining the pace of it all? Frantic itineraries (and the accompanying party lifestyle) are simply part of what it takes to be a DJ in the current landscape but Jax's focus is more centered on his routine. "Just some press-ups, having some vitamin B, taking cold showers. That's kind of my daily routine, and always make my bed when I wake up," he replies.
For Jones, a multi-cultural Brit of Chinese and Turkish background, it's the kind of self-care routine that speaks to his upbringing. Born Timucin Fabian Kwong Wah Aluo, the star was raised by his Chinese mother and Nigerian stepfather and grew up in an academic-focused household that didn't initially embrace the chaotic vices of the music industry, forcing him to leave his family household, rent a studio apartment in London and devote his undivided attention to his craft.
Beyond his skills as a beatmaker, Jones serves as a multi-instrumentalist and songwriter, with occasional dabbling in background singing. "I feel like there's a lot of DJs and producers out there, so for me without looking like a jack of all trades, [it's imporant] to show as many unique skills that you've got," he says in reference to the acoustic and piano renditions of "You Don't Know Me." "I can play guitar, like classically trained, for most of my life and I play everything else kind of badly, but I can get away with it. For me, it's important to show that. I'm even building a live show at the moment. I've done [it] a few times on radio and stuff like that. I'm planning to roll them out properly, where I kind of build the songs and play them all live, using great instruments, but still keeping that dance sound to it as well."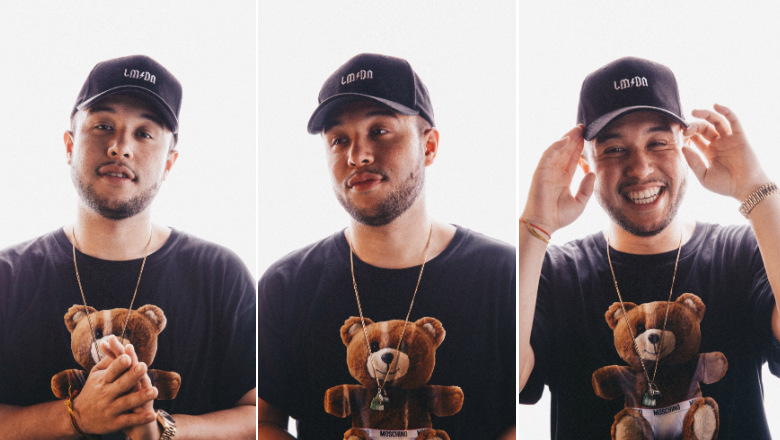 Earlier this year, his name spread fast and furiously throughout the pop blogosphere after he shared 11 seconds of "This Is Real," his collaboration with Selena Gomez. Unfortunately, there's not much to say about the future of the record as there's no release date in sight. However, as someone who grew up on the likes of The Neptunes, Timbaland and other urban titans, Jax does have a lot to say about another superstar by the name of Drake.
Lifting from the sounds of house, dancehall and Nigerian Afrobeats for his insanely successful More Life playlist, Jones applauds the chart-topper for his foray into the dance sector because he believes there's something particularly telling about the rapper's take on the genre. "It is dope that it reached Drake to do his own take on it and to do it so well," he admits. "It kind of sounds like South African house. It's this kind of Afro-house, which is an incredible take on it. It's not like he has gone and started using the most obvious sounds. I am kind of proud of it, to be honest with you, and more life to house music, man."
In between preparing for his first-ever headlining tour in the UK as well as his November wedding to his longtime girlfriend, Jax is working on perfecting a collection of quality tracks for his upcoming debut solo LP. But his sonic formula — easy to the ears, bouncy and straddling the realms of house and hip-hop — is particularly impressive and has led to plenty of inbox inquiries.
But Jones is ultimately trying to keep the focus on himself and has pushed those requests for collaborations to the back burner. "I feel like at this point in my career, I want to focus on myself. I have an amazing opportunity to take the Jax Jones concept as far as I can," he explains. "I created this to have an open calling card to someone like Beyoncé, where everyone could see the work and maybe holler at one point. When the right thing comes, I'll do it, but I am super happy just doing my own records and trying to take house music that I do as far as I can."
Photo: Rachel Kaplan for iHeartRadio