INTERVIEW: Steve Aoki on The Making of 'Kolony' & Favorite Studio Stories
Steve Aoki has taken a break from his Neon Future to release a new hip hop focused album titled Kolony. Kolony features ten new songs and includes features from rappers like Gucci Mane, T-Pain, Migos, Lil Uzi Vert, Ma$e, Wale, 2 Chainz, Lil Yachty, and more. And on the production side, Steve has teamed up with producers like Yellow Claw, DVBBS and Bad Royale, among others.
During an album listening event in New York City, Steve sat down with iHeartRadio for an exclusive interview to talk about Kolony, what led him to release an entire album of hip hop songs, his favorite memories from making the album (which include Lil Yachty and french fries, and T-Pain jumping into his pool from a "very high place"), and more. Read on below.
Kolony is very hip hop focused. What made you want to go in that direction?
"Last year, I was on the road to finishing Neon Future III, and thing is when you're you're doing sessions with all kinds of different artists, you don't know what's going to happen, you don't know where it's going to go, or where it fits. And a lot of the production I was doing, a lot of the sessions I was doing with the hip hop artists I was working with, it all seemed to fit in its own project; its own world. So, I decided to step away from the Neon Future roadmap, and just release an EP. I was like alright, I'm gonna do an EP with my song with Migos and Lil Yachty, 'How Else,' the song I did with Rich the Kid and ILoveMakonnen. And then I was doing some EDM stuff with Yellow Claw and DVBBS, which ended up being the 2 Chainz record and the T-Pain/Gucci Mane record. So I was like I have enough for an EP. Then more sessions started opening up, and it just slowly grew into an album. I was trying to think of 'what's the backbone behind the whole project?' And the energy is different, working with hip hop artists, versus working with a pop singer. It's like it's a 'Kolony' in the room; it's lot of energy. Actually, the primetime is three in the morning. So you could be working till six in the morning, and you're high, literally off the music, off the energy of the squad, that stuff, that's in the room."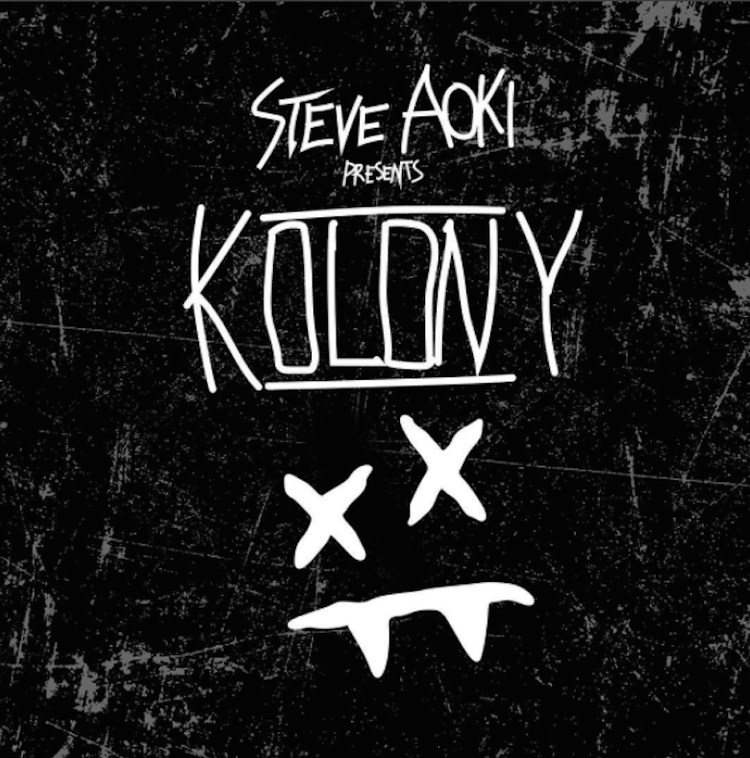 That's so surprising, especially coming off of "Just Hold On" with Louis Tomlinson.
"I know. Because I'll do a session with Louis, and then next day I'll do a session with Migos, or in that same window of time. And my music has always been influenced and I'm always getting inspired by all the genres. That's what makes music so fun. It's like there are no limitations, there are no rules; the rule book's gone. And as a producer, I'm expanding [and] also learning how to create the best environment for all the artists I work with. The way I see it is, for the most part, when you go in the studio with them, as an artist, it's my job to make them feel comfortable in the place, and create that environment for them to be creative. I want to give them all the tools they need to go in a booth, and give 100% of who they are at that moment in time. Which is also interesting because a lot of the artists I work with, they go off whatever's in their head at that moment. So, you really see [the] process of their life experience right then and there, and that's also exciting to be a part of. Like Lil Uzi Vert on this song, you can feel the beat. And he just goes in, no notepad, nothing, just starts going off the cuff. And it's incredible to be a part of that. There's like a genius there."
Do you have any favorite memories from being in the studio with these guys?
"I was in the studio with Lil Uzi Vert for a week. It took us a while to plan that, but we worked on a bunch or material, and 'Been Ballin'' is one of them, but just that idea of it's a different process of writing music. Some songs, I'll come up with a team of songwriters, and we'll come together, and work on finishing an idea, and then I'll pass it off to a singer, and then they'll interpolate the way they do. But, with all the artists on this album, they did it themselves, they are the writers as well as the artists, and it's part of their identity to kind of just vibe and get it into that zone, right then and there."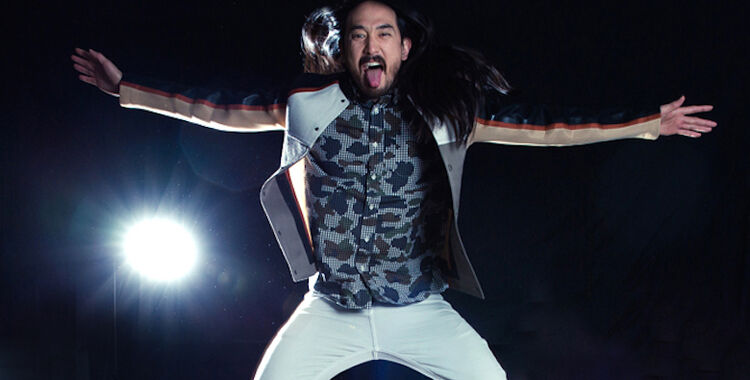 How did you choose who you wanted to work with?
"That's another thing too with Kolony, it's all long-lasting friendships, or relationships that, it's not like a manager pushing out to an artist like with pop singers, and when I work with artists in that world, it's actually more likely that it goes that route. In this case, it's gotta be the vibe, and then we can go in the studio together. When I was in Atlanta I did a Dim Mak 20 year anniversary block party style show. We did an outdoor show, a couple of thousand people came out, Lil Uzi was playing as well. So me and Uzi were headlining, Migos came through, 2 Chainz came through, T.I. came through. The crowd was super lit, everyone was going off, energy was there. Right after the show I go with Migos to their studio, and then we nail down the vocals, the first vocals, to 'Night Call' with Quavo. When that got done, Yachty just rolls up to the studio at like three in the morning, of course I'm like 'yo man, we need you on this song, we really need you on this song.' And I remember he was eating some french fries or something. He's just hanging out, listening to the beat, like 'oh man, definitely, definitely.' And I loved the energy. Every room was firing, there was so much energy, people were working at like three in the morning. When people are working in the mid afternoon at normal jobs at three in the afternoon, it's the same situation happening, but in our own world. This is where the idea around 'Night Call' came out, it was in Atlanta."
Since this album is different from your previous albums, what are you most proud of on Kolony?
"I think it's the whole concept and completion, because it's definitely become its own brand. It's become another vehicle for my expression to change up my color palette, or my tool shed, kind of, of how I work on music. Neon Future is more like EDM records or pop records, and I ask artists to jump on that sound. Here, I'm starting from zero with artists, so we can find that space, and then we'll go down this route, where there is no drop, where it's just about the song, it's about the vocalists leading the track. So, it's exciting to finally get this done, in completion, and to finally come out and let the world hear."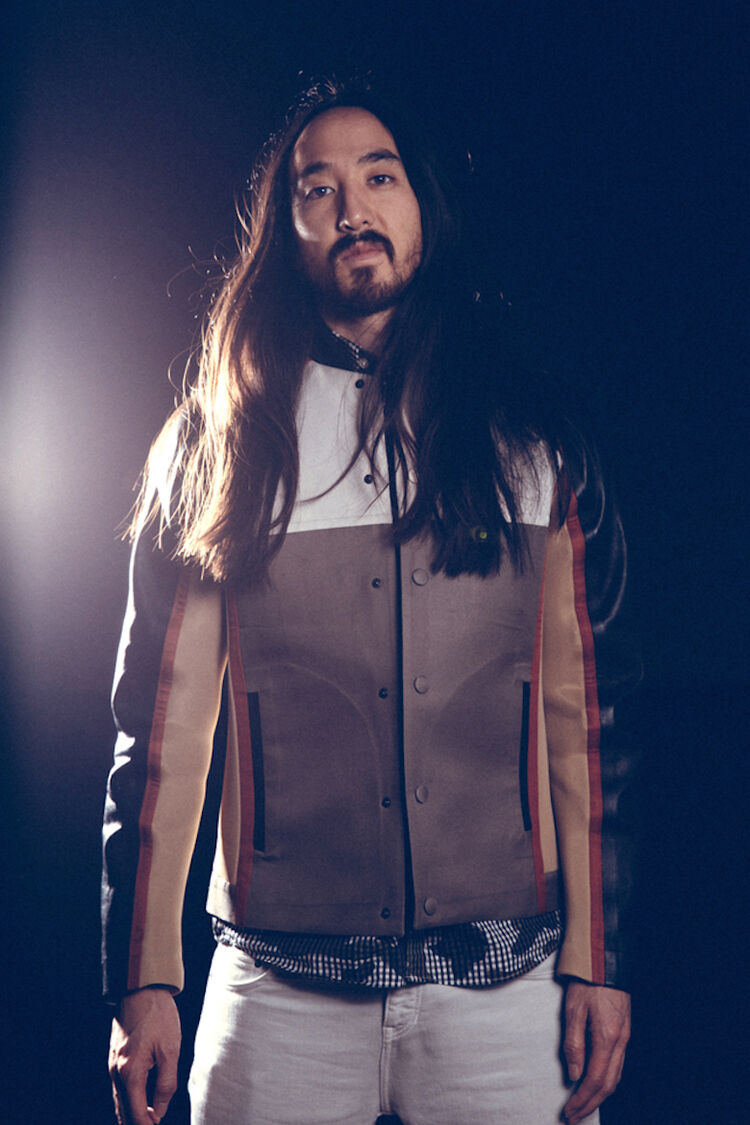 During Steve Aoki's album listening in NYC, the producer/DJ explained each song track by track and revealed a few stories from the making of the album, one of the most memorable being about T-Pain while recording "Lit" (which also features Gucci Mane). Steve explains how he got a hold of T-Pain while in Vegas, and got him to come to his house and jump into his pool ... from "a really high place."
"Yellow Claw and I, we did the beat on this record, and T-Pain was in Vegas. And when I heard he was in Vegas, it was like the perfect song for him to jump on, because it's so hype, and I wanted to get that T-Pain hype energy. And he was DJing a set. Lil Jon was already over at my house, and he told me that. So, we FaceTime'd him at like 3:00 in the afternoon, and he wouldn't pick up the phone and I just kept on FaceTime because it's 3:00 in the afternoon. He finally picks up the phone and it's pitch black, and he's still sleeping. I bugged him to come over, and he finally got out of bed, he rolled over. And at my house, part of the initiation when you come into my house is you have to jump in my pool. But you have to jump from a really high place and it's kind of scary. So, I was like, 'Yo man, before we get in the studio, I really want you to jump in my pool,'" Steve explains. "So he jumped in the pool. He survived it."
One thing to also note about "Lit" is that T-Pain actually samples Queen, and Steve had to get clearance from the iconic rock band in order to use the song for Kolony. In the chorus, T-Pain sings, "They tell me, baby you're a boy makin' big noise/Hanging in the street, yeah," similar to Queen's 1977 hit "We Will Rock You" opening lyrics, "Buddy, you're a boy, make a big noise/Playing in the street." Steve explains:
"[T-Pain] uses a Queen reference, he takes a Queen line. And, it blew my f***ing mind because it's such an incredible line in his hook. I was like, 'Oh my god. This is gonna be the biggest hook and I can't even use it. Because it's Queen.' But it's okay. It doesn't matter. The song is still big. And we're like, 'Okay, we'll see if we can even get this cleared by Queen.' And they cleared T-Pain. So he has a Queen line. I couldn't f***ing believe it."