ROZES Shares Acoustic Version of Nicky Romero Collab "Where Would We Be"
Earlier this year, ROZES and Nicky Romero teamed up on their collaboration "Where Would We Be," and now, the duo are debuting a gorgeous acoustic version of the song, and iHeartRadio has the first listen for you right here (above).
The new acoustic rendition of "Where Would We Be" puts ROZES's ethereal vocals on full display as she sings the heartfelt lyrics, accompanied by an acoustic guitar and light percussion.
ROZES tells iHeartRadio of the breezy new iteration of the song, "I decided to release an acoustic version of 'Where Would We Be' because I wanted to show listeners the more vulnerable side of this song. It's so raw, emotional, and honest, packed with memories of a life I once lived. This acoustic version almost forces you into the nostalgia that the song provides."
"Where Would We Be" tells the story of the age old question of "What if?" And in February when the song was first released, ROZES explained of the song's very relatable inspiration, "Everyone has their 'what if's' and 'I wonder what would've happened's' when reminiscing on past relationships, so I wanted to roll all my questions into one song. You wonder if they ever got it together and where your lives would be if you were still together. But I get pulled back to reality because I'm the happiest I've ever been. But sometimes, you still wonder."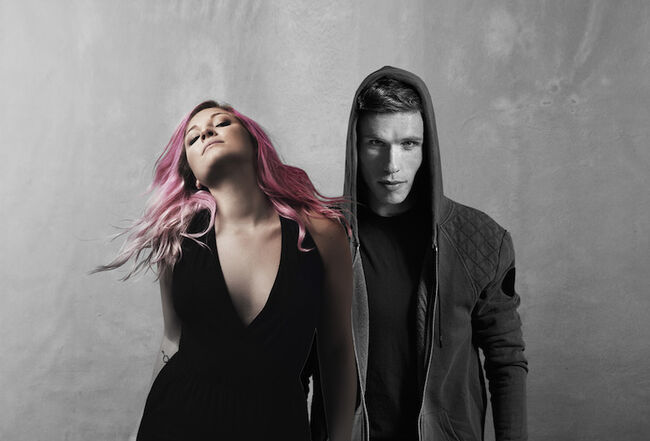 Fans may have first been introduced to ROZES by way of her collaboration, "Roses," with The Chainsmokers. But since then, the singer/songwriter from Montgomeryville, Pennsylvania (a suburb of Philadelphia) has released several singles of her own, as well as an EP, and has teamed up with artists including Cash Cash, and Big Gigantic on their Logic-assisted track, "All of Me."
Listen to the acoustic version of "Where Would We Be" above.