Nora En Pure's New EP Recalls Signature Sound: Listen To 'Don't Look Back'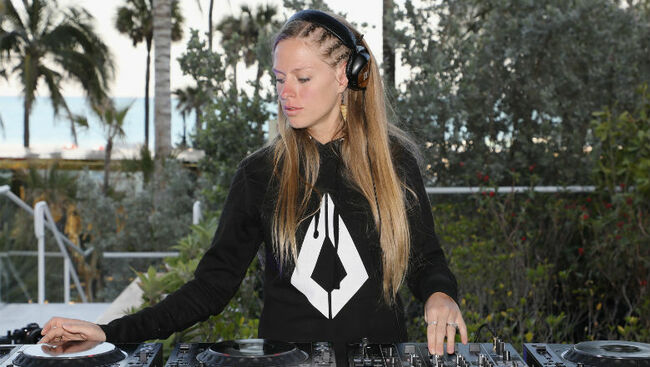 Nora En Pure knows all too well the importance of being able to have a soundtrack to summertime and her new EP, Don't Look Back, is a fitting example of how the season could sound if it was in the form of a three-song collection.
On Friday (June 29), the house DJ released the project via EnormousTunes, which touches on gorgeous piano chords, basslines and even her South African heritage. "Don't Look Back is the first EP I've put out since quite some time, so I am really excited," Nora told iHeartRadio in a statement. "After releasing some deeper sounds, Don't Look Back delves back into that earlier signature NEP sound. It's very summery with all three tracks aiming to put you in a happy & feel-good mood!" Expect to hear "Don't Look Back," "Branches" and "Roots" when the DJ takes to some major festivals in the coming months, including Panorama NYC, Tomorrowland 2018 and SW4 in August.
Nora En Pure admitted to iHeartRadio in late 2017 that she was recently able to work on her sound. "I feel that I was able to really develop my sound further in recent months," she told us in November. "I have a couple of tracks coming up that I am really excited about and I am really looking forward to sharing them!"